About psychotherapy:

Whether current life events have undermined your sense of self, triggering feelings of anxiety, depression, anger, or grief, or you are struggling with life-long relational or self esteem issues, psychotherapy can help you start feeling better and move forward.

Stress, self-doubts, being afraid of the future: often emotional problems and difficult life stages can be overcome quickly. But sometimes one can become 'stuck' in problems and nothing seems to be changeable anymore.

In general, therapy can help you with:

Problems with your partner and/or general problems with relationships

Insecurities when making decisions

General unhappiness - the feeling of missing out on life - or going in circles

Always having to conform to others and not knowing who you really are

Knowing that something has to change in your life but not knowing what and how

Just feeling miserable and not knowing why

In the therapeutic process we work together to help you get in touch with what you really want for yourself, gain insight into whatever has been getting in the way of reaching those goals, and rediscover the power that you have within you to move toward a life that is more personally and professionally rewarding.

The process will be respectful of who you are, mindful of your potential, and responsive to what you really need for personal growth at this time.

In my work as a psychotherapist, I help women and men mobilize their strengths and values and heal from past traumas so that they finally feel they can take on life with all its challenges.

I will help you learn to depend on yourself and, at the same time, to form healthy and meaningful relationships.

Please click
here
for the services I offer and my specializations.
2041 Bancroft Way, Suite 310    Berkeley, CA 94704  Tel.: (510) 375 4575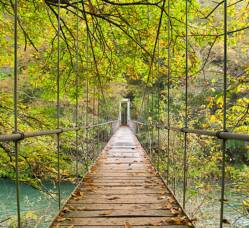 Welcome to my psychotherapy site!

I hope I can be of help with whatever brings you

here, and I invite you to look through these

pages and see how I might be of service to you.

Please note: Due to the Covid-19 pandemic I currently offer only video sessions through the HIPAA compliant version of Zoom.